Good luck to all of our athletes this weekend! Football tonight at Hamilton Badin, tomorrow Boys and Girls Cross Country at State in Columbus , Girls Soccer at 2:00 vs. Rocky River at Tiffin Columbian and Boys Soccer at 5:00 vs. Lexington at Marion Harding Football Stadium.

The football game against Hamilton Baden will be streamed on Chatterbox Sports at
https://chatterboxsports.com/
This is a pay per-view. WIMA will also be broadcasting the game on the radio. Go Tribe!

Congratulations to the Boys Soccer Team on their 8-0 victory in the Regional Semifinal game. Shawnee will play again on Saturday at a time, location and opponent to be announced. Go Tribe!!

Congratulations to the Girls Soccer team on their 3-0 victory in the Regional Semi-Finals!! We will play again on Saturday at a location, time, and opponent to. be determined. Go Tribe!!

The boys soccer match against Sandusky Perkins will be livestreamed on BCSN. This is a pay per view. Please follow the instructions from the attached flier to be able to view the game. WOSN will also rebroadcast the game on Thursday at 8:30.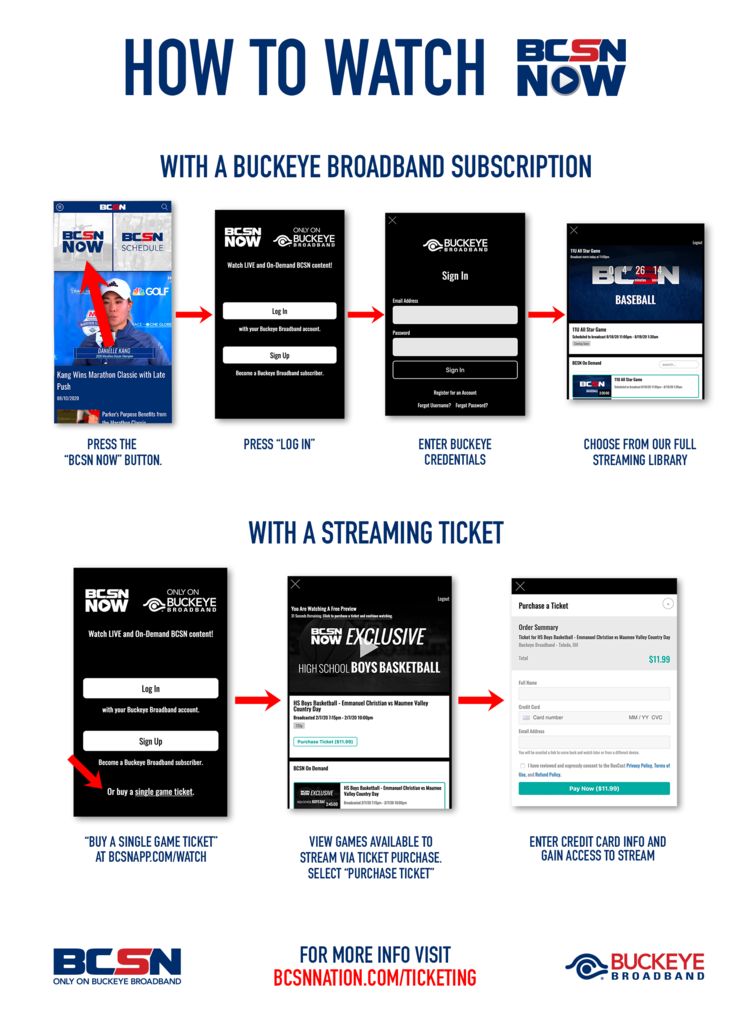 The Girls Soccer Match against Mansfield Madison will be streamed tonight on WMFDsports.com Once on the WMFDsports.com site under the live streams header scroll to the right and look for All-Schools Channel 2. Please see the attached flier.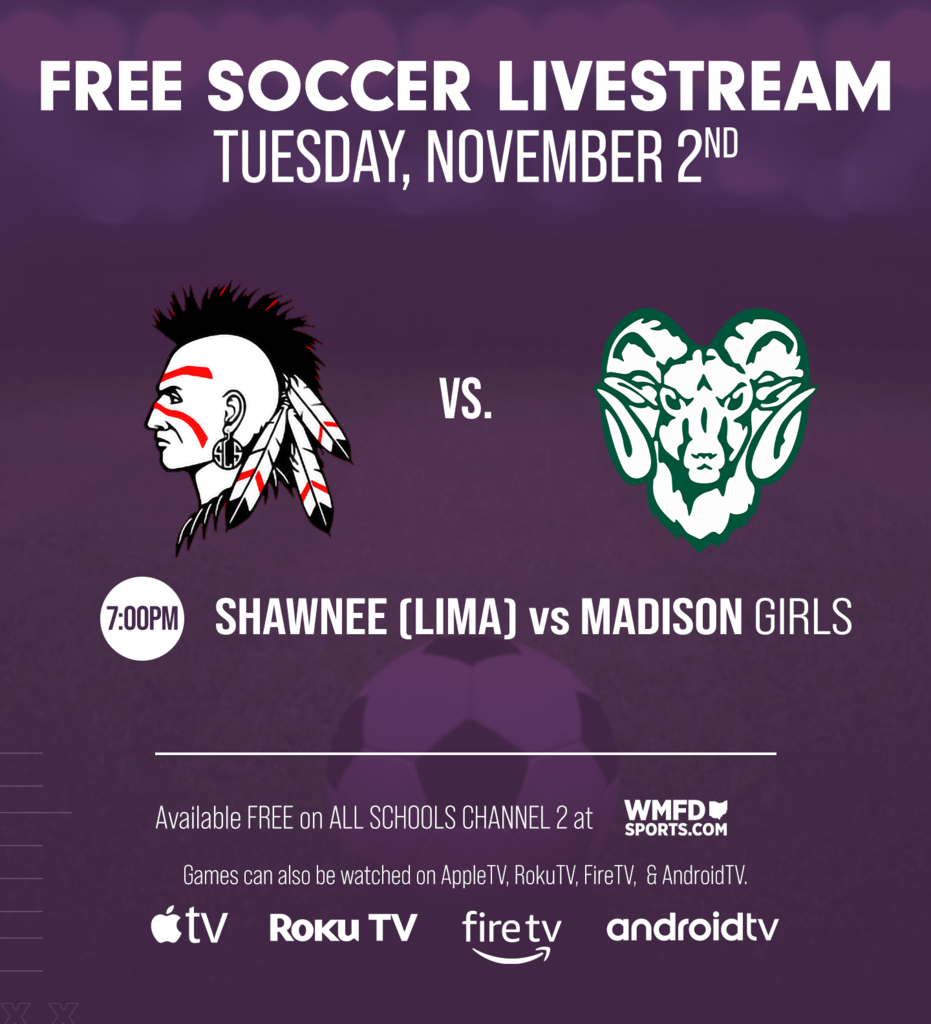 Tickets for all of our sporting events this week are available on the OHSAA website
https://www.ohsaa.org/tickets
. Girls soccer will play at 7:00 tomorrow at the Marion Harding Football Stadium, 500 Presidential Drive Marion, 43302. Boys soccer will play on Wednesday at 7:00 at Bowling Green High School, 530 W Poe Rd, Bowling Green, 43402. Football will play on Friday at 7:00 at Hamilton High School, 1165 Eaton Ave, Hamilton, 45013. Cross Country will run on Saturday at 12:00 for the girls and 1:00 for the boys at Fortress Obetz, 4175 Alum Creek Drive Obetz, 43207. Best of luck to all of our athletes this week! Go Tribe!

The location of the girl's District Final soccer match has been changed due to the weather. The match will now be played in Wapakoneta on the turf field at the football stadium. The address for Harmon Field is 400 W. Harrison St., Wapakoneta, 45895. Go Tribe!!

If you are not able to attend the football game tomorrow at Cincinnati Hughes they will be live streaming the game through YouTube. The link to the stream is
https://www.youtube.com/c/CPSAthletics
The live stream should start around 6:50 tomorrow evening.

Please see the posted map for parking at Stargel Stadium for tomorrow's football game at Cincinnati Hughes.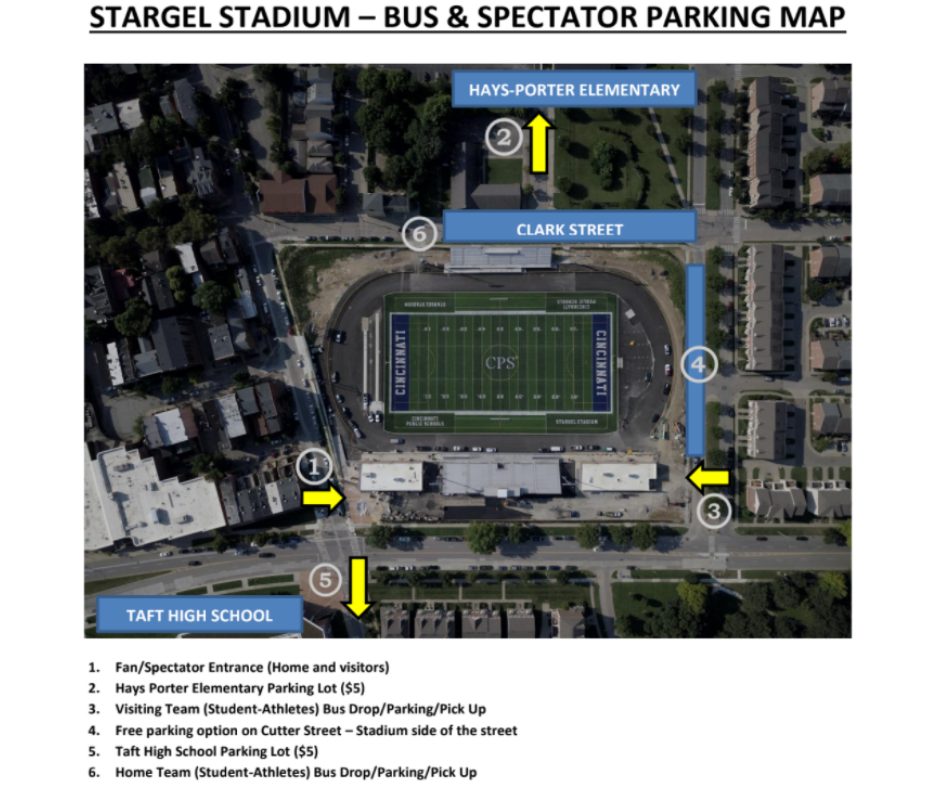 Tickets for Friday's football game can be purchased on the OHSAA website. Our game is under Division 3 Region 12. Tickets are $10.00 until 4:00 on game day then the price goes up to $12.00. The address for Stargel Stadium is 501 Ezzard Charles Drive, Cincinnati 45214.

The Boy's District Semifinal soccer match for tonight against Kenton at Elida has been postponed until tomorrow at 5:00. All tickets that have been purchased will still be honored tomorrow. If you still need to purchase tickets please go to the OHSAA website to get your tickets.

Shawnee will be hosting several OHSAA tournaments this week. Volleyball Tuesday against Toledo Rogers, Boys Soccer Thursday against the Van Wert/ Upper Sandusky winner and Girls Soccer Saturday against Defiance. All tickets must be purchased through the OHSAA website or through the Hometown Ticket Fan App. No tickets will be available at the door. If you have any questions please contact the Athletic Office

There will be no school for students tomorrow, Monday, October 11, 2021. Staff will be participating in a professional development day.


Shawnee Schools are now closed. Tuesday, October 5, 2021

Shawnee Schools are now on a 3 hour delay. Tuesday, October 5, 2021

Shawnee Schools are on a 2 hour delay. Tuesday, October 5, 2021

Show your Shawnee spirit and join us for the Homecoming parade!

The boys golf match and girls tennis match for tonight have been cancelled. The girls tennis match has been rescheduled for October 5th. The girls varsity soccer match against St. Marys tonight will start at 5:45 with the JV match starting at the conclusion of the varsity match.