There is a scheduled 2-hour delay for students tomorrow, Wednesday, September 28, 2022, for teacher in-service.

Please spread the word...Shawnee Middle School is looking to hire a permanent substitute teacher for the 2022-2023 school year. Pay is $110/day. For interest or to answer any further questions, please contact Principal Tony Cox at
tony@limashawnee.com
.


DC Trip Informational Meeting. MARK YOUR CALENDARS. See picture for details.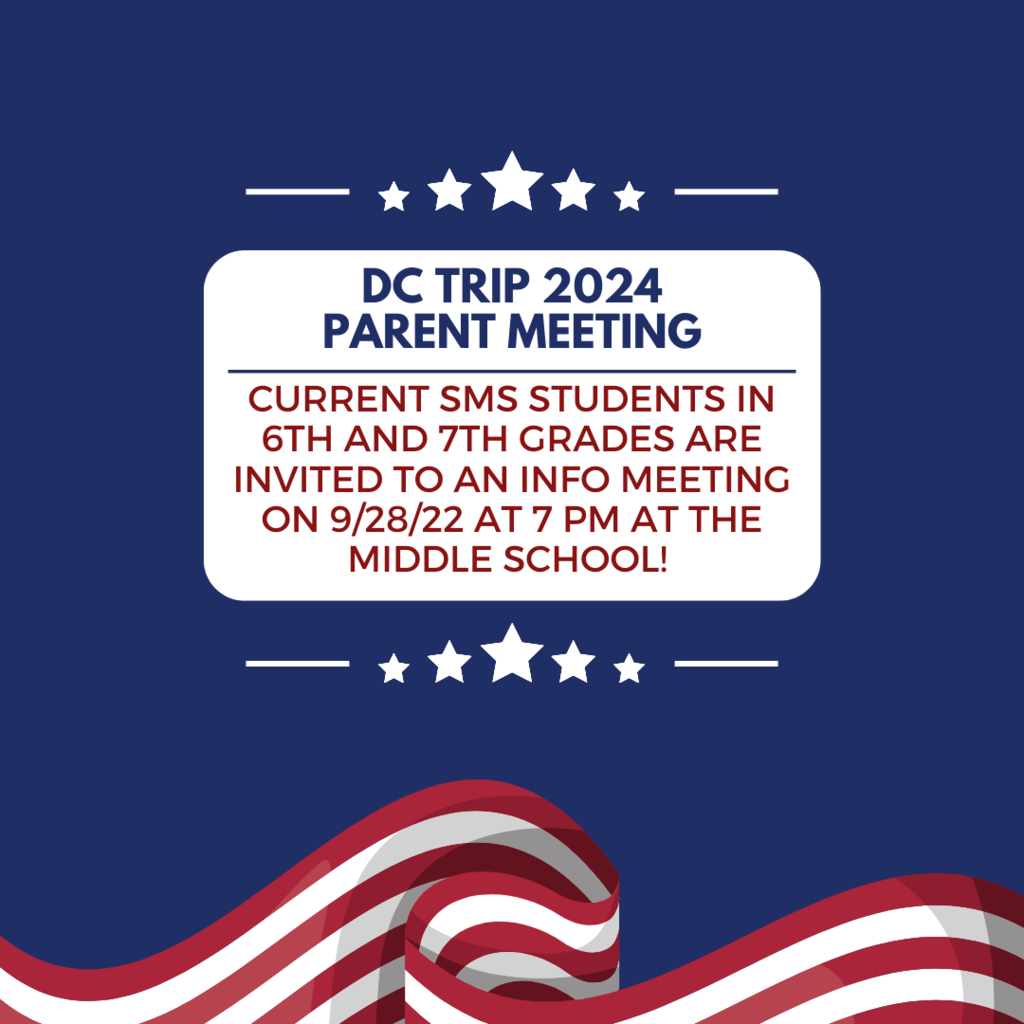 SMS Families: Students have until THIS Friday, September 23rd (end of day) to complete the required Final Forms. Please check your email for a notice or log into your account to make sure everything is signed. If these forms are not completed, your student's account will be disabled and will not be enabled until forms are received. Contact us with questions. Thank you for your prompt attention.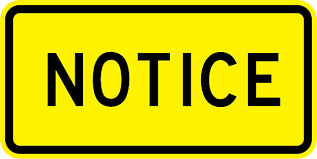 Shawnee Area Professionals -- We Need Your Help!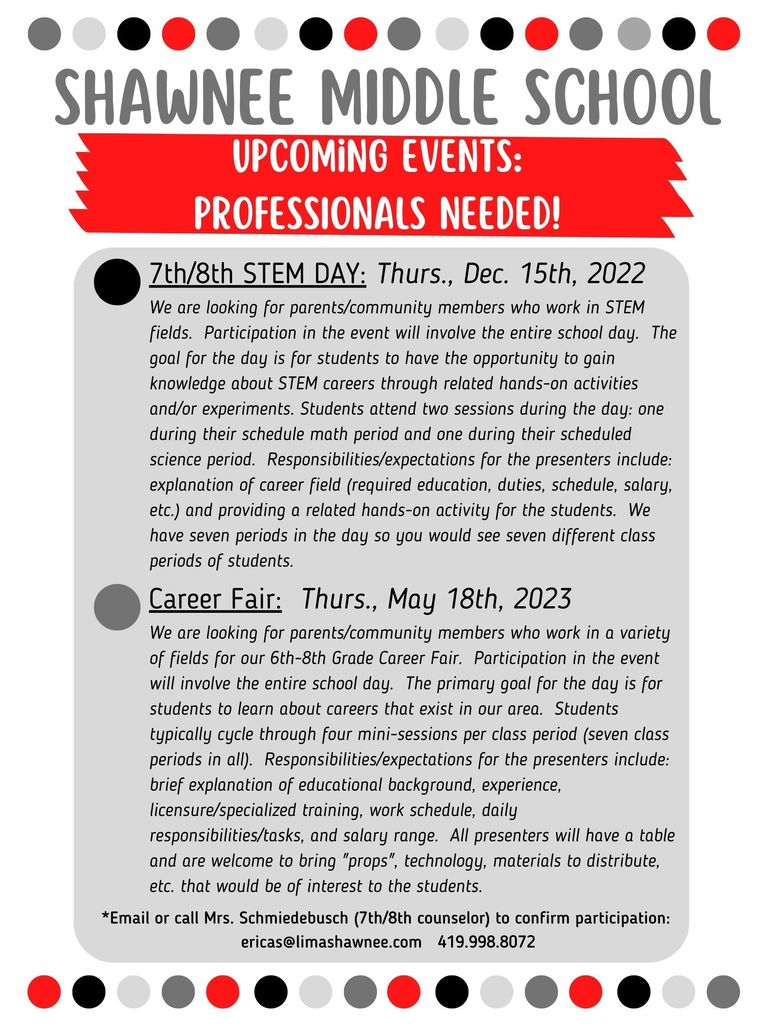 Free math tutoring - Shawnee Middle School provides free math tutoring. For 7th and 8th graders on Tuesdays and Thursdays math tutoring is held in Room B-28 with high school Math teacher, Mr. Hemmelgarn. For 5th and 6th graders math tutoring on Tuesdays is in Mrs. Azzarello's Room A-24 (with Mrs. Azzarello) and Thursdays in Ms. McKinney's Room B-15 (with Ms. McKinney). All tutoring is after school until 3:30 PM. Rides must be here by 3:30 PM or students cannot stay.


SMS Families: Call the attendance office when your student is absent. Voice mail is available 24 hours a day for your convenience.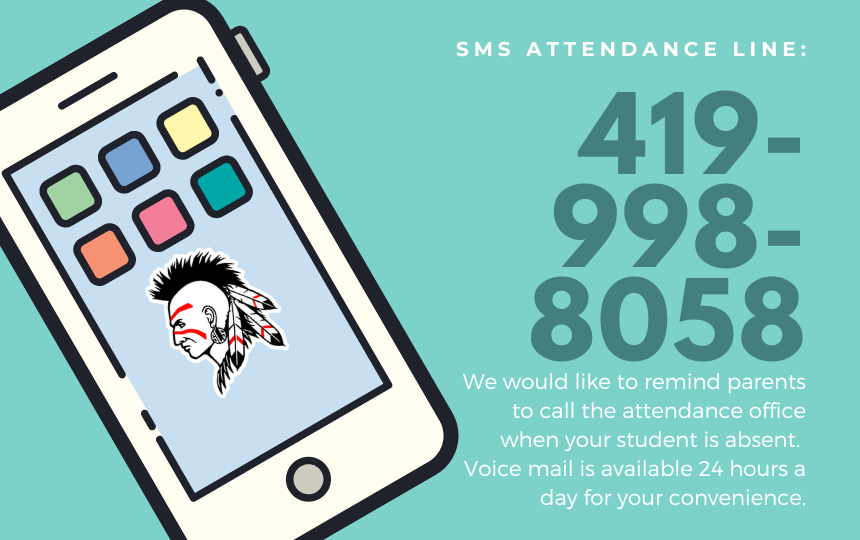 Annual 7th/8thSTEM Day and Career Fair (6th-8th grades) 2022-2023! Shawnee Middle School gratefully relies on professionals within the community to help facilitate these events. Click this link for more information:
https://5il.co/1i34e
Please feel free to share this attachment with community members that may be interested. Thank you in advance for your help and consideration! 7th/8th STEM Day: Thursday, December 15, 2022 Career Fair: Thursday, May 18, 2023