We have been informed that Wonderlick Rd. at Spencerville Rd. will be closed through Friday, December 11th.

Due to Parent Teacher Conferences, there will be no school for Maplewood students tomorrow, Friday, November 13th. Students will not receive assignments as this was a planned day off school for students.

On Remote Fridays, teachers at Maplewood will not be live streaming their lessons. They will be using different formats for delivering classwork. Some lessons will be sent home in paper pencil format with students on Thursday. These lessons are to be turned in the following Monday. Other lessons will be uploaded to Google Classroom and must be turned in before Monday. Google Classroom can be accessed on any device by entering classroom.google.com in the browser and using your student's school login. Should you have any questions, please contact your child's teacher. Thank you for your patience during this time.

Maplewood's celebration of Unity Day has been moved to Friday, October 23rd. Please have your student wear orange to prevent bullying and promote kindness, acceptance, and inclusion. Thank you!

Maplewood is celebrating Unity Day tomorrow, Thursday, October 22nd. This is a day to prevent bullying and promote kindness, acceptance, and inclusion. Please have your student wear Orange to help us bring awareness to Unity Day. Thank you!

Parents, please be aware that crews are working on Wonderlick Rd. between Maplewood and Spencerville Rd. There may be delays before and after school as they have the road down to one lane. The information we received from the contractor is that this will be an ongoing issue through Thanksgiving. Thank you!

Our Shawnee varsity soccer team is holding a food drive for the West Ohio Food Bank along with Bath High School. If you would like to donate, please send in any non-perishable food items with your Maplewood student on Friday October 16th. Thank you!

The September Newsletter has been posted to the Maplewood page. Click on Menu, then Documents for all upcoming events and information. Thank you!


Today we received an original 1927 Quilna from Mr. Tim Ludwig. Mr. Ludwig also gifted Quilna's from 1944, 1942 and 1938. Thank you for your generosity!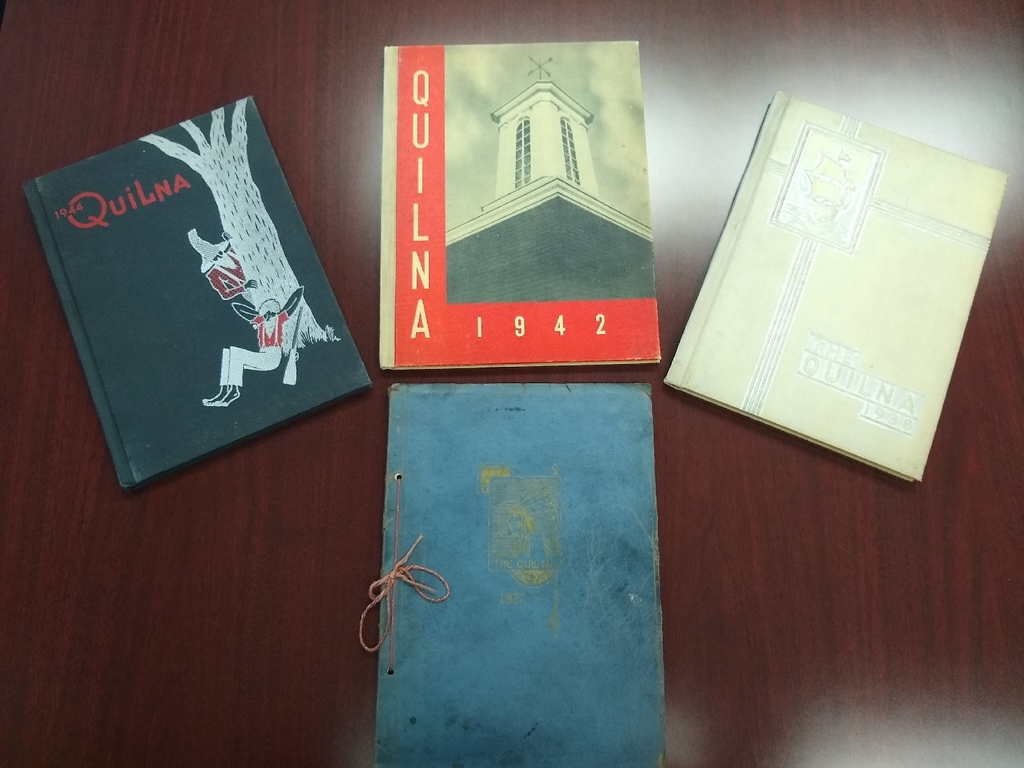 Homeroom class lists have been posted on the Gym doors at Maplewood. They will remain up until Tuesday, August 25th. Thank you!

Maplewood will be open for students to drop of supplies and pay school fees. Students with last names beginning with A-G may come Monday, 8/24 from 9-11am. Last names from H-M from 1-3pm. On Tuesday, 8/25 students with last names starting with N-S may come from 9-11am. Last names from T-Z from 1-3pm. 3rd grade fees are $78 and 4th grade are $58. Students may bring in all supplies, excluding Art Supplies, in a bag with their items and bag labeled. Teachers are not expected to be in the building at these times, but students may drop off supplies to their homerooms. We ask that you stop by the front desk and pay your student's fees also. Please call the office with any questions. REMOTE LEARNERS.....please come to the school on Friday, August 28th between 8am-3pm to pick up all supplies you will need.


Teacher welcome letters from Maplewood were mailed home last Friday. You should be receiving them early this week. Please be aware that there may be some changes to homeroom teachers. If your child's homeroom changes, we will notify you. Please call with any questions.

Food distribution is now open to anyone in need. Please enter from the bus pen behind the Middle School on Beeler Rd. Distribution will continue until food is gone.

Food distribution today, Tuesday, June 30 behind the Middle School beginning at noon until food is gone. This event is in partnership with the West Ohio Food Bank. All receiving food are required to submit a self-declaration eligibility form. Do not arrive before 11 am. Enter at the bus gate on Beeler Rd. Only 2 households per vehicle.

Food distribution for Shawnee families TOMORROW, Tuesday, June 16 from 9:30-11 am behind the Middle School. Pull in to the back parking lot and follow the instructions of those directing traffic. Please remain in your car. Boxes of food will be brought to you.

Good afternoon everyone, We realize you have many questions during this uncertain time and we are doing our best to answer them to the best of our ability. In many cases we are unable to provide immediate answers as this is a rapidly changing situation. Right now our focus is ensuring that we can continue to provide the highest quality of education possible for our students. Staff members continue to work diligently to ensure successful online instruction. For those students/parents who have not yet logged on and are having difficulty doing so, please contact your child's teacher as soon as possible so that they can assist you. It is imperative that students continue to work on their coursework during this time. If you are a parent/guardian of a Shawnee student who does not have internet connectivity, please email
dittol@limashawnee.com
. The third nine-week grading period ends tomorrow. Report card distribution information will be made available next week. Some students were given paper assignments to complete prior to school closure. Teachers will let your student know how to turn those in soon. We are continuing to review the issue of food distribution for our students. It is our hope that we will have information to share with you early next week. If you have not yet reviewed our earlier updates, please take a moment to do so as they contain important information. We have been posting updates daily. Moving forward, we anticipate postings will be less frequent. Updates and parent resources can be found on our website:
www.limashawnee.com
. Thank you for your continued support of our staff and students, James Kanable, Superintendent